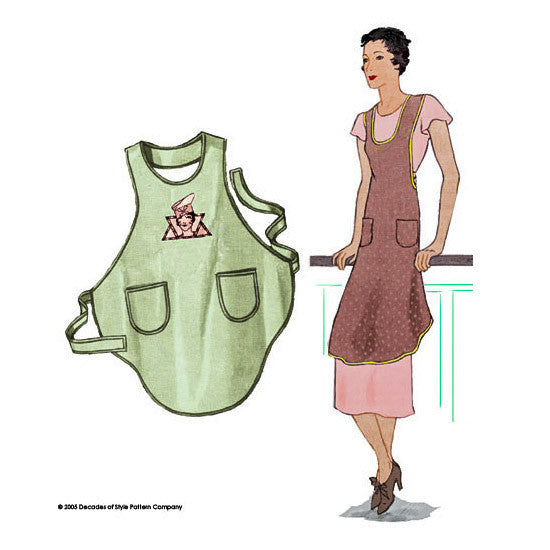 #2802 1928 1-Yard Bias Cut "Flapper" Apron
THIS IS A PAPER PATTERN  -  shipping charges apply.
This wonderful apron from 1928 is the answer to the question, "what can you make out of 1 yard of fabric?" It is cut on the bias and is designed to be made from a 36" square of fabric. The drape is great and it fits everyone. We played around with it and found we also liked the 2-yard reversible version.

The pattern is ONE SIZE but also includes a child-sized apron pattern. It will fit the 8-12 year old but we also got it to work for a 5-year old by pleating up the length at the waist and tying it snuggly. It is amazingly cute!
Because of the bias cut, directional prints might not be appropriate.