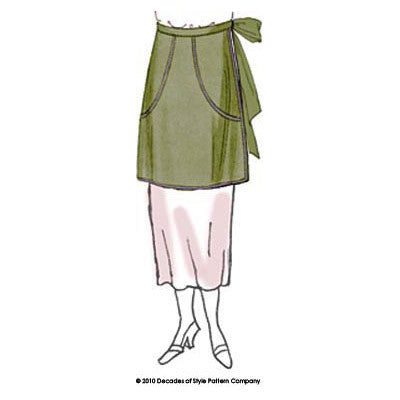 #2002 1920s Clothes-Pin Apron
THIS IS A PAPER PATTERN  -  shipping charges apply.
This vintage apron from the early 1920s is the perfect way to go green. Hang your laundry out to dry with the help of this garment; this half apron has a large pocket to hold your clothes-pins. Using just 1 yard of fabric, it is a quick sewing project that makes a great gift.

Suggested fabrics: light weight canvas, denim, twill or poplin, quilting cotton.