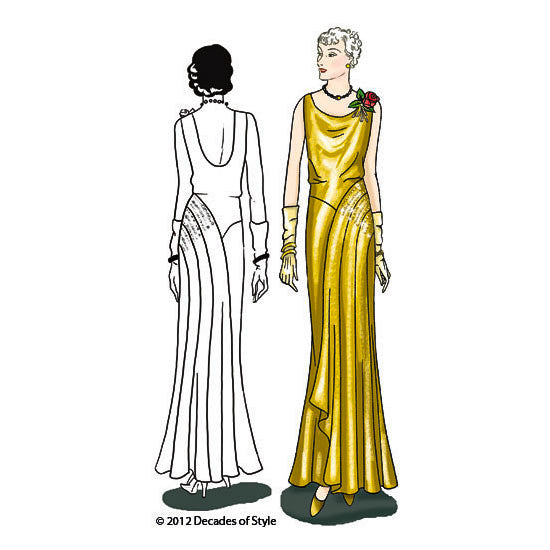 #3014 1930s Leading Lady Gown
THIS IS A PAPER PATTERN  -  shipping charges apply.
No woman could help but look like a movie star in this gown. This vintage pattern from the early 1930s is based on a French Couture evening gown and it is unbelievably beautiful.

Simple tank style bodice with low back and blouson at waist. Side placket opening with snaps in bodice above waist. Side zipper at hip. Cut on straight of grain. Fully lined.
Difficulty level is advanced. Pattern includes all 9 sizes.